Budgeting, Saving, and Raising Money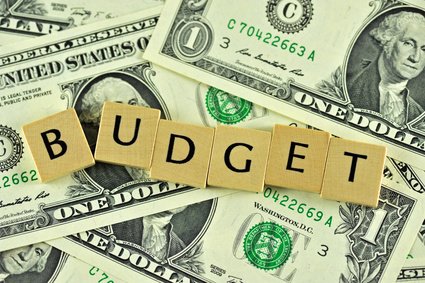 Budgeting and Planning Your Study Abroad
The key to financial preparation for a study abroad program is start as soon as possible. The following budget planning worksheet will guide you through the various possible costs of studying abroad, and to provide students with a better understanding of the various types of expenses that one might incur while participating in a study abroad program.
Student Budget Planning.pdf
This worksheet is only a tool used to estimate expected costs. Actual costs may vary from program to program. Meet with your Study Abroad Advisor in regards to any clarification needed with individual costs on the budget planning sheet.
Budgeting Timeline
12-6 months before departure
Students should be saving and applying for funds such as scholarships and FAFSA.
Meeting with a Study Abroad Advisor is important so that we can get you on the right track.
9-4 months before departure
Select a suitable study abroad program that fits your budget constraints.
7-3 months before departure
Apply for the program that interests you.
Apply for a passport if you don't already have one.
3 months before departure
After the acceptance to the chosen program, pay for out of pocket expenses such as: Health Insurance, Immunizations and fees.
Complete and submit all forms to the Office of International Engagement.
1 month before departure – This is the final stage of financial planning preparation
Make sure all payments and paperwork are submitted.
Have a credit card and cash saved for extra expenses.
First day of classes abroad
Plan out expenses for food, transportation, and personal items.
Have cash available in your account for withdrawals as needed
Low-Cost Programs
There are a few factors to consider when looking for a
low-cost
study abroad program.
In general, exchange program (in which you pay MSU tuition and fees) are generally less expensive than affiliated programs (ISA, CEA, etc.)
Short-term programs may be less expensive than semester or year-long programs, though this isn't always the case. A summer semester tuition may replace courses during a fall or spring semester if well planned.
Cost of living also varies from country to country. The cost of living expenses include food, housing, transportation, and other goods and services. There are websites that can be used to explore the cost of living difference. In general, Western Europe and Australia are usually more expensive than Latin America, Asia, Middle East and Eastern/Central Europe.
The value of the U.S. dollar varies significantly between countries, so it is important to consider the exchange rate and purchasing power parity before choosing a location to study abroad. In countries including India, Peru, Indonesia, and Morocco, the U.S. dollar has a high value compared to countries like Norway, Switzerland, Denmark, and Australia.
ISA has a list of affordable programs. To view them, go to their programs search page located here: http://studiesabroad.com/programs/programSearch and then click on "Affordable Program."
While Abroad - General Tips
Check with your U.S. bank before going abroad to find out if they have a partnership with any banks abroad, which could help you with your international transaction fees.
If you plan on using an ATM, try to take out enough money to last you for a while in order to avoid racking up withdrawal fees. Of course, be sure to safely stash away large sums of money in a safe or other secure area.
Emergency Money: While it's important to have an outline of expected costs abroad and money allotted for such expenses, it is also important to have extra money available for emergencies.
Consider getting a credit card that doesn't charge foreign transaction fees.
Revisit your budget while you're abroad. Determine if you have stayed on track or will need to make adjustments to your budget going forward.
Note: The Office of International Engagement will host a special session on budgeting and planning each semester
Budgeting Tips for Studying Abroad: Saving, Raising & Winning Money
Come and learn about ways to afford study abroad!
Think you don't have enough money to study abroad? Do you think studying abroad is out of your reach financially? Come and learn how you can prepare a budget as we uncover the "real" cost of studying abroad. Factors to be discussed:
program and destination selection
comparing costs abroad to a semester on campus
creating a budgeting timeline for before and during your time abroad
other tried and tested tips for saving and raising funds for study abroad used by students.