This page is the brochure for your selected program. You can view the provided information for this program on this page and click on the available buttons for additional options.
Amman, Jordan
(Outgoing Program)
| | |
| --- | --- |
| Program Type: | Faculty-Led Program |
Montclair in Amman

Arabic Language and Civilization

Official MSU Course Dates: July 10 – August 22, 2016 Travel Dates: July 9-August 22, 2016 (includes exam week)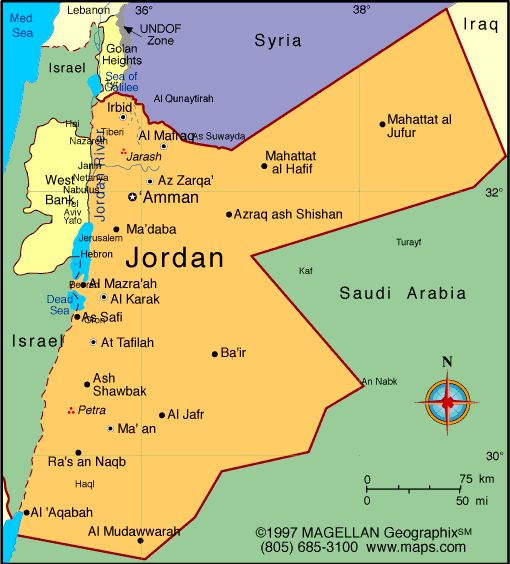 Note regarding Travel Dates:

Students need to be in Amman before July 10. Students who would like to leave after
August 15 must get approval from Prof. Sehwail or Hussein to arrange for alternative exam dates.
Academics
Payment Deadlines and Costs
Program Forms
Contact Us


PROGRAM OVERVIEW :
The program is based in Amman, the capital of Jordan, a fascinating city of contrasts, with a unique blend of old and new, ideally situated in a hilly area between the desert and the fertile Jordan Valley. The people of Amman are multi-cultural,multi-denominational, well educated and extremely hospitable. Participants will get a sense of its rich heritage, surrounded by the remnants of ancient civilizations. Due to the city's modern-day prosperity and temperate climate, almost half of Jordan's population is concentrated in the Amman area. The residential suburbs consist of mainly tree-lined street and avenues flanked by elegant, almost uniformly white houses. The downtown area is older and more traditional with smaller businesses producing and selling everything from jewelry to everyday household items.The program is based at the University of Jordan, the oldest university in the country with 19 divisions offering bachelor, master and doctorate degrees. The university has about 38,000 students, including 3,000 international students from 62 countries, and is a worldwide leader in teaching the Arabic language.The University of Jordan offers inexpensive faculty-led excursions to the World Heritage site Petra, often described as the eighth wonder of the ancient world, and to the Red Sea resort and historical area of Aqaba, and the Mameluk Fort, originally a Crusader Castle rebuilt by the Mameluks in the sixteenth century.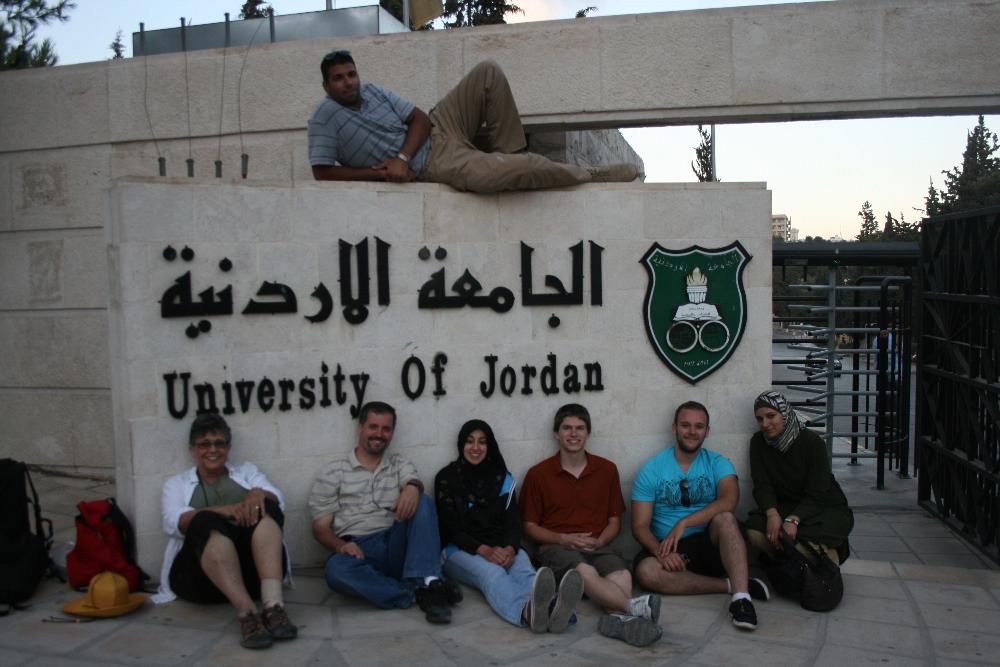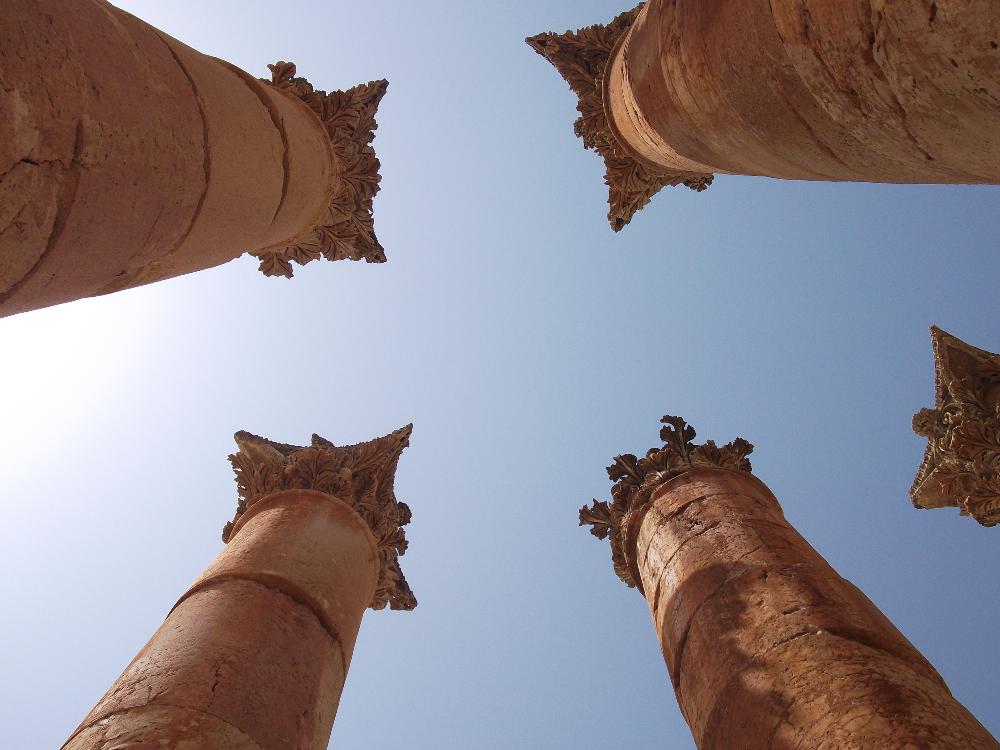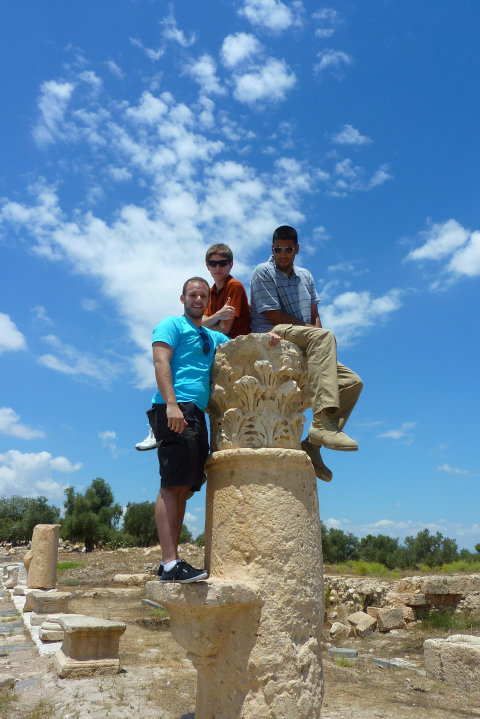 FACULTY :
Mazooz T. Sehwail, the director of the Arabic Program at Montclair State University, is a graduate of New York University. He has been teaching Arabic Language and Culture at MSU and at Bergen Community College since January 2008. He has taught and started Arabic programs at other institutions in the US and abroad since 1993. Prof. Sehwail is also a translator/interpreter, and has traveled, lived and taught in the Middle East. Eman M Hussein is an instructor of Arabic at Montclair State University. She has been an active educator and leader of students extra curriculum activities for the Arabic Program since she joined MSU team 4 years ago. Prof. Hussein has also taught Arabic other places in Jordan and the US such as Hashmiyat University and Bronx Community College.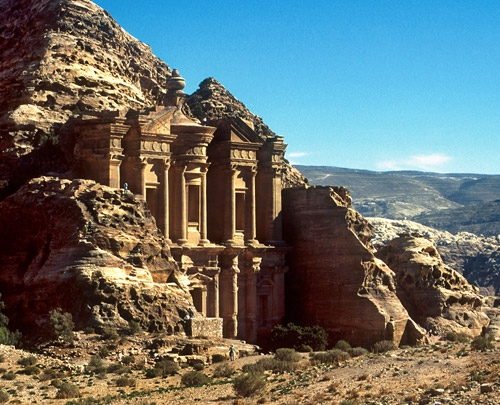 Study Abroad: Special Studies in the Arabic Culture (ARAB 375) Required for all participants

This course introduces some of the main themes and concepts of Arab culture(s) in Arabic-speaking countries, and will highlight such topics as the history, geography, and demographics of the Arab World; the concept of ethnicity and Arab identity; the importance of religion, namely Islam; political structures in Arab societies; family structure; the role of the Arabic language; literature, cinema; music, etc. Meets Gen Ed 2002 - Social Science, Non-Western Cultural Perspectives. Cross listed with ARIN 201.

All students register for two Arabic language courses to be taught by University of Jordan faculty.

Beginning Arabic I (ARAB 101)

A basic introduction to the Arabic language with emphasis on speaking, reading, writing and listening through classroom drill and communicative activities.

Beginning Arabic II (ARAB 112)

For students who have completed Beginning Arabic I. Continuation of basic skills, intensive vocabulary practice through reading texts on culture and life of the Arabic-speaking world.

Intermediate Arabic I (ARAB 121)

Prerequisites: ARAB 112. This course is designed for students who have completed Arabic 101 and 112 at Montclair State University or students who have been placed at this level. Though the course continues to build on the listening comprehension skills developed in Beginning Arabic I and II, the focus is on reading and writing through the study of representative works and characteristic aspects of Arabic culture.

Intermediate Arabic II (ARAB 132)

Prerequisites: ARAB 121. For students who have completed Arabic 121 at Montclair State University or students who have been placed at this level. Advanced development of listening comprehension, speaking, reading and writing through the study of authentic texts, representative works and characteristic aspects of Arab life and culture. *All of the above courses meet the 1983 General Education Requirement (GER) - Foreign Language. Meets the World Languages and Cultures

Requirement - World Languages.

Advanced Arabic I ARAB 203

Prerequisites: ARAB 132. This course is designed for students who have completed Intermediate Arabic I and II at Montclair State University or students who have been placed at this level through an MSU official placement test. The course incorporates substantially more vocabulary than the previous two intermediate levels. Through the study of representative authentic works that highlight different aspects of the Arab culture, the accompanying tasks and activities emphasize reading and writing. Activities aimed at improving speaking and listening skills are incorporated as well.

Advanced Arabic II ARAB 204

Prerequisites: ARAB 151. This course is designed for students who have completed Advanced Arabic I at Montclair State University or students who have been placed at this level through and MSU official placement test. The course is a continuation of Arabic I and is characterized by more emphasis on reading and writing skills, listening and speaking are still adequately integrated in a manner that accomplishes advanced language proficiency. Laboratory work available.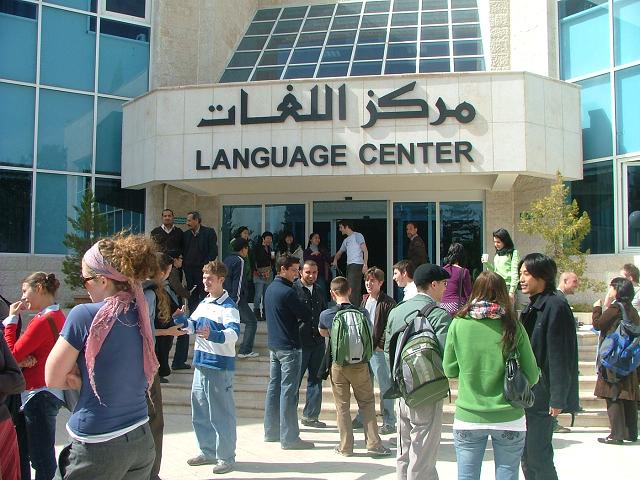 ---

Accommodations and Meals
Participants may stay in residence halls near the university. Female students may stay on campus in a university residence hall with double occupancy rooms with kitchenette and private bath for $200 for the term of the program. Male or female students may use housing in a nearby private residence hall with double occupancy rooms, a small sitting area and private bath, with a café on site for light meals. Apartment based housing is estimated at $250 for the term of the program. Students with family in Amman may opt out of the residence halls. Students may use university cafeterias or nearby restaurants,which are very inexpensive. Students pay directly to the selected housing facility.
Program Cost

$750 plus airfare plus tuition and fees for nine credits. Airfare is estimated at $1,500 and can be purchased through the university travel agency after the number of students is finalized. The program cost includes all administrative costs, use of internet, library and sports facilities at the University of Jordan, and transportation costs for all group excursions organized by the University of Jordan. Tuition is paid directly to the Bursar after registration. Summer Sessions tuition and fees for 9 credits will be just under $3,000.
Anticipated out of pocket expenses:
1)Airfare: Approximately $1200-$1,500.
2)Housing: $200-$300 depending on residence selected.
3)Food: Approximately $5-$20 /day depending on how often you cook and how often and where you eat out.
4)Entrance fees for group excursions: $5-20

Application procedure and payment schedule:
All participants are required to have
1) a minimum GPA of 2.75;
2) an interview with the faculty director of the program;
3) a reference form completed by a faculty member other than the faculty director; and
4) the $100 application fee.

Summer programs are open to non-MSU students. Non-MSU students, new transfer students and high school seniors will need to submit two references forms plus an official transcript from their home institution(s). Applications will be accepted on a rolling admissions basis but the recommended deadline is March 15. Students must be in good academic standing and not under any disciplinary action. Once accepted into the program, the payment schedule for program costs is as follows:
Pre-enrollment Form_montclair in Amman


Program Cost Payment Schedule:
Application fee: $100
By March 24 or upon acceptance: $500
By April 15: $250
By May 16: Tuition is paid to the Bursar for 9 Credits

Make checks payable to "Montclair State University"

A limited number of $750 scholarships are available for MSU students with a 3.0 G.P.A. Applications are due April 1. Contact the Global Education Center for further information.

Non-MSU Students

Applicants should submit two reference forms and official transcript(s) from the home institution(s) plus the $100 non-MSU administrative fee and the $100 application fee. Telephone interviews with the faculty will be accepted for out of state students. After completion of the program, non-MSU students will need to request an MSU transcript for submission to the home institution.
For further information:
Contact the Global Education Center at 973-655-4185 or email simonW@mail.montclair.edu.
For further information about the program contact the program director, Prof. Sehwail at 973-655-4283 or
sehwailM@mail.montclair.edu

There are currently no active application cycles for this program.